Dr Farzad Amirabdollahian: Shortlisted Nominee Nutritionist of the Year 2020 award
About Dr Farzad Amirabdollahian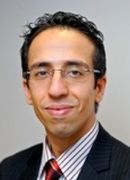 Farzad is an Associate Professor (Reader) in Nutrition. He has a first-class BSc in Nutrition, postgraduate teaching qualification with distinction and PhD in Nutrition. He previously served as the Deputy/Assistant Head of the School of Health Sciences and Subject Head for Nutrition at Liverpool Hope University.
Farzad has worked as a health promotion officer, nutritionist and teacher in private and public sectors, and also as a research assistant and lecturer in several British universities. He has a wide range of teaching and research experiences, has published extensively and is a member of the Nutrition Society, Institute of Food Science and Technology, and the World Public Health Nutrition Association.
Farzad is also a trustee, director and elected member of the Council and the Chair of the Certification Committee of the Association for Nutrition. He is passionate about the quality assurance and advancement of standards of nutrition education and research and has been an external advisor/examiner of numerous British and Irish Higher Education Institutions. He is Fellow of the Royal Society for Public Health, Fellow of the Higher Education Academy, Fellow of the Institute of Food Sciences and Technology and a Registered Nutritionist.
Why Dr Farzad Amirabdollahian was nominated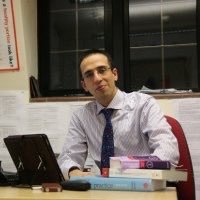 Farzad was nominated for his outstanding work in promoting health through maintaining and advancing standards of nutrition during a year of political and social uncertainty characterised by Brexit, industrial actions in universities and Covid-19 pandemic.  He has supported nutrition professionals and made the adversities less difficult to bear while maintaining and advancing nutrition standards.
During the past year, the industrial actions and Covid-19 crisis has had an exceptionally adverse impact on students', colleagues' and university life.  Farzad has been a beacon of hope and inspiration by consistently highlighting positives messages.  He has supported colleagues and students who have suffered tragedy and loss while at the same time maintaining and advancing academic standards.
What Dr Farzad Amirabdollahian has to say
"I am delighted to be shortlisted for the CWT Nutritionist of the Year Award. The CWT is dedicated to the improvement of public health through good food, and I am passionate about contributing to this mission by maintaining and advancing standards of nutrition education and research within academia," says Dr Farzad Amirabdollahian
Watch Dr Farzad Amirabdollahian's nomination video
Catch Dr Farzad Amirabdollahian online
Liverpool Hope University Associate Professor
Association for Nutrition Trustee
Latest Twitter Feeds


Load More...