News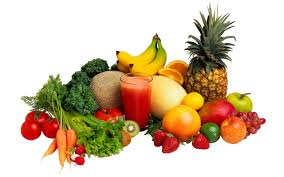 Recent news from The Caroline Walker Trust and any relevant news stories on how we can improve the quality of food are featured below...
Our Latest News:
5th January 2022

The Caroline Walker Trust is entering a new phase with several projects and publications being launched in spring 2022.  To support the brilliant efforts of our Board of Trustees and various committees, we are looking for a new Treasurer.  The candidate needs to be a qualified accountant with experience in charity accounts and preferably past […]
Previous News:
Celebrating the CWT Media Campaigner of 2020
4th August 2021
Edwina Revel and Georgia Leech are on a mission to improve the health and wellbeing of children and their families. Both Registered Nutritionists with the Association for Nutrition, the team, provide nutrition training for those working in the early years to ensure a consistent approach to delivering key nutrition messages to meet the diverse needs […]
Celebrating the CWT Freelance Nutritionist of 2020
4th August 2021
Lucy Williamson originally trained and qualified as a Veterinary Surgeon. She later went on to complete a Masters in Nutrition, registered, became a Registered Nutritionist and set up her own Freelance Nutrition Consultancy, combining her love of agriculture and farming with food and health. As part of her freelance consultancy work, Lucy developed Food LINKS; […]
Celebrating the CWT Food Campaigner of 2020
4th August 2021
Feeding Britain works through partnerships with food banks, local community organisations, politicians and companies to develop, trial, evaluate, and submit as policy recommendations initiatives that prevent, relieve, and abolish hunger, malnutrition, and food security in the United Kingdom. Their projects aim to help those facing barriers to nutritious food, on the grounds of accessibility or […]
Celebrating the CWT Food Campaigner of 2020
4th August 2021
Five years ago, Hannah Style, RD, became concerned about the rising malnutrition in North London and founded FEAST With Us, a registered charity to provide vulnerable individuals with access to food.  She wanted to create a supportive space where those also suffering from food poverty could get a hearty meal while also learning how to […]
Celebrating the CWT Food Hero of 2020
4th August 2021
Andrea Zick is a trained chef and has gained a 1st class BSc degree in Nutrition and Health from Roehampton University. Since 2015 she has been working as the PA to the GM at the OXO Tower Restaurant, Bar and Brasserie. Here she leads on their corporate social responsibility projects. In this role, representing the restaurant, […]
Celebrating the CWT Nutritionist of 2020
2nd August 2021
Suzanne Fletcher is the founder of Nutrition Scotland, a social enterprise delivering community food and nutrition services based in Glasgow. She has a Masters in Human Nutrition (Public Health) and is an Association for Nutrition regional representative in Scotland. Suzanne gained experience working in public health nutrition research, NHS health improvement and the third sector […]
RSM Event 1 June 2021
28th April 2021
Date: Tuesday 1 June 2021 Time: 10:00am to 4:00pm (BST) Join this webinar to review the status of the British diet following the disruption of Brexit and the COVID-19 pandemic. How have we coped? How has the nutrition and health status of the population changed? What else needs doing? This interactive webinar will bring together […]
27 June 2021 Cambridgeshire
9th April 2021
Elsie Widdowson CH CBE FRS  was a pioneer nutrition scientist and dietitian who worked in Cambridge and lived in Barrington from 1938 until her death in 2000. Among many other things, she created the first UK food composition tables, tested wartime rations and shaped the modern loaf. Her blue plaque ( from Cambridge, Past, Present […]
Tuesday 9th March 2021
9th March 2021
Some 'healthy' snacks found to be saltier than the concentration of seawater[i] and could be sabotaging our health, say Action on Salt New product survey reveals just one 45g serve of either Love Corn Salt & Vinegar and Love Corn Habanero Chilli contains more salt than 3.5 bags of Walkers Ready Salted crisps[ii] Over half […]
Latest Twitter Feeds


Load More...