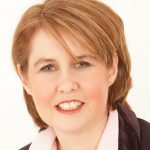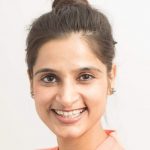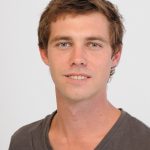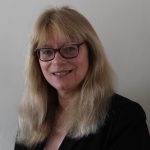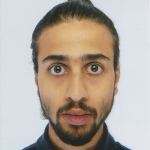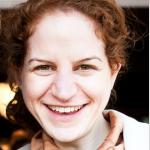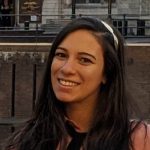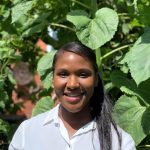 Kathy Lewis – Vice Chair/Interim Chair
Kathy Lewis has served on several charity boards, along with working as a Management Consultant and Consultant Nutritionist for over 30 years. As an author, she has written a number of publications and a variety of articles in consumer publications and professional journals, with guest media appearances.  Kathy holds several relevant degrees, in Human Nutrition and Food Science (BCApSc), Applied Psychology and Health Promotion (MSc) and Business Administration (MBA).  As a Registered Nutritionist, her main areas of expertise covers catering, executive wellbeing, travel nutrition, and children.
Harman Bajwa Mohal
Harman is a Registered Nutritionist with a medical background and has experience working in the NHS, health charities and private health organisations. Her main areas of expertise cover early years nutrition and weight management.  She has a passion for making a positive change in people's lives and to help individuals achieving their health goals by applying evidence-based nutrition advice. In 2018, she started her own nutrition consultancy Nutrificient Life.
Shawn McLaren
Shawn is a Registered Dietitian. He studied for a BSc in Dietetics and then completed an MSc in Dietetics.  His research focused on childhood growth. He has published several articles in peer-reviewed scientific journals on the subject.  Shawn's work includes attending outpatient clinics in the NHS and he lectures on nutrition at London Metropolitan University. He has worked in the NGO sector and has contributed to projects related to improving childhood nutrition.
Maria Papagiannaki
Maria is a Registered Nutritionist with a special interest in public health, food and food regulatory affairs. She holds a BSc in Human Nutrition and an MSc in International Public Health Nutrition.  Maria's work includes lecturing nutrition modules at Westminster Kingsway College and running NHS community-based health and lifestyle programmes for children and their families.  Maria is also a valuable member of the World's Healthiest Afternoon Tea Committee
Helen Charters
Helen has had a varied career as an international Finance Director in sectors which include Charities, Retail, Manufacturing, Logistics and Automotive. As well as being a Fellow of CIMA she also has a BSc(Hons) from The University of Warwick for Engineering Science and Business Studies. This enables a full business approach to entity issues. She is now concentrating on a Non-Executive career and concentrating on charities and well being for people in need.  Helen undertakes the duties of the Trust's Treasurer.
Salam Aazam
Salam is a Registered Associate Nutritionist with a previous trusteeship experience at a charity board. Having completed a BSc in Human Nutrition (Hons) at Kingston University London with a professional placement at Bangor University, he is currently pursuing an MSc in Behavioural Science at Durham University. Salam serves as the Student and International Representative (Student Section) at The Nutrition Society and has an interest in Behavioural Nutrition.  Salam takes care of the Trust's secretariat.
Stephanie Allen
Stephanie has joined the Board of Trustees at CWT to focus on partnerships, CSR and corporate sponsorship. Stephanie has worked in a range of industries including digital technologies for the food, hospitality and leisure sectors, along with trading within financial services. She is currently a board advisor and previously the Managing Director for Millennium Fund Management. She has a first-class Masters in Economics.
Nourhan Barakat
Nourhan is a Registered Associate Nutritionist (ANutr-MSc) with a background in pharmacy and has experience working in the food industry, delivering health promotion talks in schools and nutrition charities. Her special interests are in public health, health promotion and food industry.  She is a volunteer member of the World's Healthiest Afternoon Tea Committee at The Caroline Walker Trust and contributes regularly to resource innovation and policy, along with undertaking recipe development, analysis and writing copy.
Nicole Musuwo
Nicole is a Registered Associate Nutritionist with an MSc in Nutrition for Global Health from LSHTM. She currently works for a community-based programme aiming to improve the lives of children and families in the most deprived areas of Lambeth. Nicole is also a volunteer member of the World's Healthiest Afternoon Tea Committee at The Caroline Walker Trust where she contributes to resource development, policy and makes writing copy for the WHAT website look easy! 
Francesca Straniero
Francesca is an Italian nutritionist registered with the AfN as a Registered Associate Nutritionist, who has recently completed a master's degree in Human Nutrition (Sports Nutrition) in London.  Francesca is a member of the World's Healthiest Afternoon Tea Committee at the Caroline Walker Trust where she regularly contributes to policy, resource development, along with her nutrition expertise in recipes and food analysis.