Early Start Nutrition: Media Campaigner of the Year 2020
About Early Start Nutrition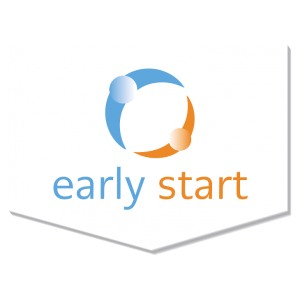 Edwina Revel and Georgia Leech are on a mission to improve the health and wellbeing of children and their families. Both Registered Nutritionists with the Association for Nutrition, the team provides nutrition training for those working in the early years to ensure a consistent approach to the delivery of key nutrition messages to meet the diverse needs of families.
The team have supported early year's settings to put nutrition at the heart of their practice from reviewing menus to meeting national guidelines and providing training to ensure staff are equipped with the knowledge and skills, along with discussing evidence-based nutrition messages to support children to achieve a healthy weight, to reduce their risk of dental caries and to promote physical activity.
Why Early Start Nutrition was nominated
As public health nutritionists, the team at Early Start Nutrition are passionate about ensuring all children have access to nutritious and affordable food. They believe that giving children the best start in life is the most effective way to address health inequalities by establishing healthy eating habits to take with them into their school years.  Their work comprises support services for children, families and training for health professionals.  They have also developed online tools and work to engage audiences through their social media accounts which have enabled them to reach a wider audience, including training of 2,000 Early Years practitioners and health professionals.
However, during Covid-19 pandemic the early years' settings which the team supported were closed, having a massive impact on families involving food choices, mealtime routines and education programmes.  The team quickly responded by reviewing at-risk groups and providing evidence-based provisions of support and made sure parents were able to receive free nutrition advice and support in the absence of contact with early years and health visiting teams.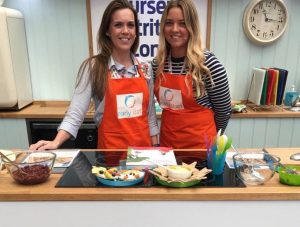 To ensure families have access to practical, evidence-based information, the team created a Parents Hub with free, engaging resources including e-guides, webinars and cooking/gardening activity cards.  The team continued to provide online support to early years practitioners to support them to have healthy conversations during keeping in touch calls with families. Their resources have also been shared widely by nutritionist colleagues and Health Care Professionals.  
Their constant media presence provides practical, evidence-based messages, targeted at parents and health professionals.  They use monthly newsletters for early years, and health professionals to ensure relevant nutrition policies and guidance are communicated effectively.  Easy to understand information is provided in the form of blogs, infographics, youtube videos and via social media and their online resources including learning and webinars have proved invaluable in reaching those most in need during the Covid-19 pandemic.
What Early Start Nutrition has to say…
"We're extremely honoured to win the CWT Media Campaigner of the Year Award 2020! This year more than ever, it's been imperative to ensure families are supported with practical, evidence-based guidance and we hope our social media accounts and online resources have been useful and provided a source of positivity at this time. We're absolutely delighted to receive this award, as The Caroline Walker Trust is held in such high regard and we're so grateful there is a platform that champions the importance of food and nutrition in improving health outcomes for all. The award has certainly inspired us to continue to use social media as a positive platform to share evidence-based nutrition advice with families and professionals. Thank you CTW!" Edwina Revel, Programme Director, Early Start Group Ltd.
Watch the Early Start Nutrition videos 
Catch Early Start Nutrition online
website www.earlystartgroup.com/nutrition/
Facebook page @earlystartgroup
Twitter @EarlyStartRNutr
Instagram earlystartnutriton
Latest Twitter Feeds



Load More...