Plant Based Nutrition for Children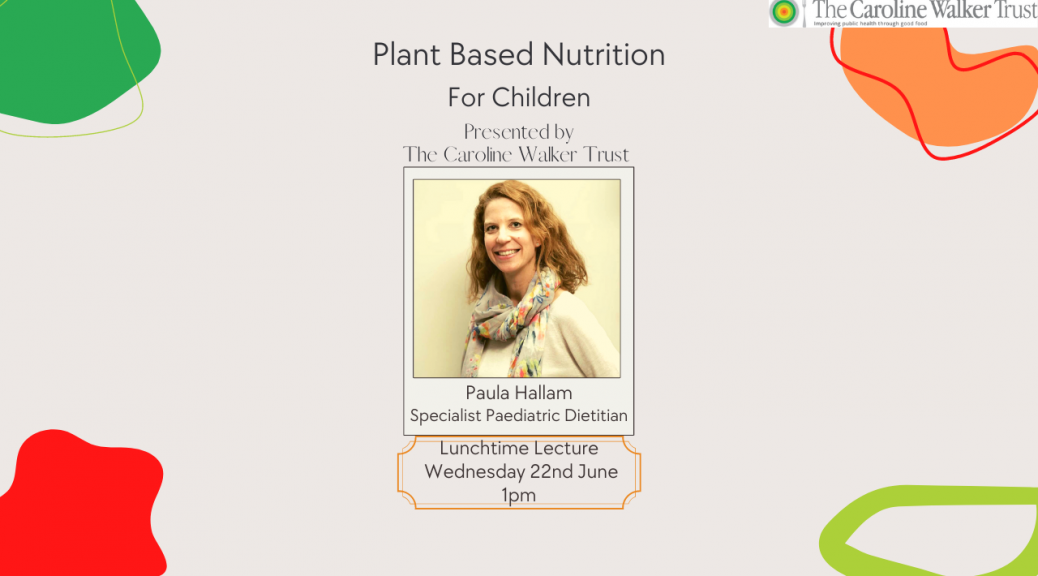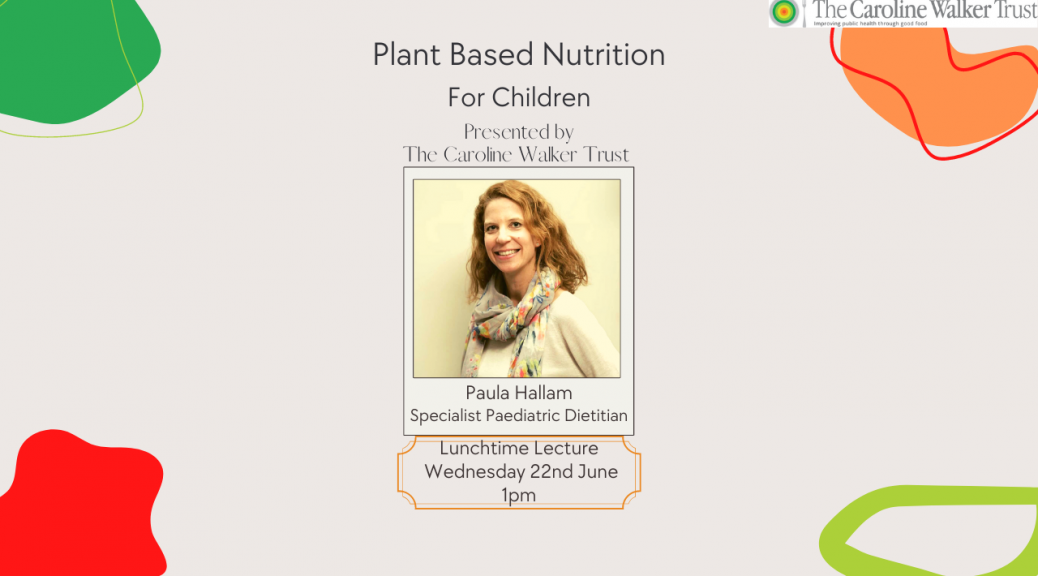 PLANT BASED NUTRITION FOR CHILDREN
Wednesday 22nd June, 1 pm to 2 pm
The Caroline Walker Trust are delighted to host our first online lecture. We will be joined by Specialist Paediatric Dietitian, Paula Hallam to discuss plant-based meals for children under 5 years.
As the number of families considering plant-based meals has increased, Paula will outline how to plan meals for children to adequately meet their energy and nutrient requirements. Research has shown that the foundations for healthy eating are formed from a very young age and it's important to support parents to build those foundations right from a baby's very first bite of food! The session will provide an overview of national recommendations for the plant-based eating regimes for:
Breastfeeding mums

Feeding babies 0-6 months

Building a balanced plate

Key nutrients for babies and toddlers

Dairy alternative drinks

Adding extra nutrients
The session may be of interest to Nutritionists, Dietitians and Health Professions to support your Continued Professional Development and to those keen to understand more about eating well following a plant-based diet.
EXPERT SPEAKER
Paula Hallam RD PG Cert – Specialist Paediatric Dietitian
As the founder of Tiny Tots Nutrition and Plant-Based Kids, Paula is passionate about empowering all parents to help their children "eat more plants" through her Plant-Based Kids platform.
Paula has worked as a children's dietitian for over 20 years, gaining a wide range of experience working in many different settings and hospitals such as the world-famous Great Ormond Street Hospital and Evelina Children's Hospital, London. In 2021 Paula completed the 'Plant-Based Nutrition: A Sustainable Diet for Optimal Health' course at the University of Winchester, accredited by the British Society of Lifestyle Medicine, which has given her additional insight and research into plant-based nutrition.
Latest Twitter Feeds



Load More...