The Caroline Walker Trust Awards 2020
The Caroline Walker Trust Awards highlight the successes in the field of food and nutrition with a view to inspiring those currently working in food and nutrition to continue to drive through incremental positive changes to the nation's health.
During these times of such uncertainly, it is even more important than usual that we acknowledge and support those that are striving to make a difference, particularly when times are tough and we met so many unforeseen changes to our daily work.

The aim of the CWT award scheme is to recognise and celebrate distinctive and outstanding work in promoting public health which maintains and advances the standards of food and nutrition.
Therefore, the theme for this year awards ceremony is 'To Triumph through Adversity'.  The  CWT Awards will be aligned with our objective of improving the quality of our food to improve our health and will recognise the achievements of individuals and groups who have continued to work toward this goal through exceptional challenges.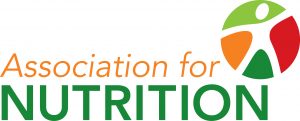 There will be five award categories;
Nutritionist of the Year
Freelance Nutritionist of the Year
Charity Food Campaigner of the Year
Food Hero of the Year
Media Campaigner of the Year
These awards are supported by the Nutrition Society, AfN and SENSE
Nomination Form
The Caroline Walker Trust is celebrating achievements in the field of nutrition and health with an Awards Announcement on 27 November 2020 in London.
Winners will receive the title of the category, an award certificate, £250 honoraria and prize.
Simply complete the form below with the details of your nominee or nomination.  Your nomination will be judged by an independent panel of judges comprised of experts in food and nutrition. 
The extended closing date for nominations is Friday 4 September 2020
HOW TO SUBMIT YOUR ENTRY
Follow the link to complete the online registration.
Select the category you would like to enter.
Provide your written submission within the appropriate text fields.
Email any lead image and relevant support material to [email protected] 
Submit an entry and make payment where applicable.
Entries are charged at £20 per entry. Entries that have not been paid will be disqualified.
Please read the description and criteria of the category you wish to enter carefully – entries that do not comply might be marked down or rejected.
Latest Twitter Feeds



Load More...