Tag Archives: Blue Orchid Hotels
The Caroline Walker Trust (CWT) is delighted to announce Blue Orchid Hotels will be hosting the first World's Healthiest Afternoon Tea in hospitality to raise money to improve the quality of food for children living in poverty.  The fundraising event will be hosted at the Tower Suites Blue Orchid Hotel in London, overlooking the Tower of London on Thursday 3rd September.
The World's Healthiest Afternoon Tea event is to be held in the hotel's new Centro restaurant adjacent to the Tower of London, where attendees will enjoy a nutritious and healthier selection of savoury and sweet items. They will then proceed to the roof terrace for a glass of champagne whilst enjoying live music and a spectacular view over London's skyline.
"We are proud to be spearheading the hospitality industry's participation in the World's Healthiest Afternoon Tea, advocating a healthy diet, and raising funds for the vital work of the Caroline Walker Trust and St Andrew's Youth Club, through Integrity International Trust, ensuring we make a positive difference to the communities in which Blue Orchid Hotels operate." Tony Matharu, Chairman and Founder of Blue Orchid Hotels.
"The Blue Orchid Hotels is the first hotel to host this timely fundraising event.  Not only does this initiative raise funds to support children living in poverty during term breaks, holidays and after school, but it also challenges our perceptions of the traditional afternoon tea, thus acting as world leaders in encouraging healthier options."  Kathy Lewis, Acting Chair, The Caroline Walker Trust.
Attendees include corporate travel buyers, community partners and Integrity International Trust charity ambassadors who will be joined by Caroline Walker Trust's friends, Nutritionists and Dietitians whilst adhering to social distancing and Covid-19 protocols.
"A non-conventional afternoon tea is also intended to stimulate both the taste buds, hospitality providers and others so that we can offer confidence and reassurance in today's new normal together with healthy, nutritious and safe dining and entertainment options."  Tony Matharu.
Covid-19 has made fundraising a seemingly impossible task for the Caroline Walker Trust.  In a world where the temptation has been to close down and retreat, Blue Orchid Hotels, led by the former Hotelier of the Year, Tony Matharu, ensured that Tower Suites remained open throughout 'lockdown', accommodating critical care key workers and those seeking safe refuge.  Consequently, The Caroline Walker Trust resolved the Blue Orchid Hotels was an ideal charity partner for the launch of their World's Healthiest Afternoon Tea fundraising initiative in hospitality.
We look forward to welcoming you to the new Tower Suites property, and enjoying our rooftop hospitality and spectacular views over the renowned world heritage site of the Tower of London." Tony Matharu, Chairman and founder of Blue Orchid Hotels.
The Caroline Walker Trust
Kathy Lewis, Acting Chair, [email protected]
+44 02085364100, 7961317621,
Blue Orchid Press Enquiries
Nadia Perrier, [email protected]
+44 7487 792913
Notes to the Editor
Venue: The Blue Orchid Hotel's World's Healthiest Afternoon Tea will take place at the Tower Suites, 100 Minories, Tower Hill, EC3N 1JY
Time: Afternoon tea is served from 4 pm to 9 pm.
Booking on Eventbrite: https://bit.ly/31ChM3j
The funds raised will go to the Caroline Walker Trust and Integrity International Trust, who are working to build brighter futures, fight health inequalities caused by food poverty and provide healthier food options for young children, especially during term breaks, holiday periods and after school.
The Caroline Walker Trust was founded in 1989 after the death of the distinguished nutritionist, writer and campaigner Caroline Walker. Established to continue her work and in her spirit, the CWT works tirelessly to promote the improvement of public health through good food. The work of CWT is particularly targeted towards vulnerable groups and people who need special help.  cwt.org.uk
The World's Healthiest Afternoon Tea is a Caroline Walker Trust fundraising initiative aimed to raise awareness and funds to improve the quality of food provision for children living in poverty during term breaks, holidays and after school.
Participants register to host an afternoon tea on worldshealthiestafternoontea.org.uk and money raised for the afternoon tea are donated to the Caroline Walker Trust on https://worldshealthiestafternoontea.org.uk/donations
Projects supported by the World's Healthiest Afternoon Tea: include Registered Nutritionist led food clubs, holiday and after school food-based projects, healthy food workshops, sourcing healthier food options for term breaks, and expertise for holiday lunch provision particularly for special dietary needs, the malnourished and those living in obesogenic environments.
Integrity International Trust's

mission is to build positive futures for the most vulnerable people and enriches the lives of children living in poverty around the world.

More locally, Integrity International Trust supports the St Andrew's Club, the world's oldest community-based youth club located in Westminster, where 40% of children are classed as living below the poverty Supporting around 700 local young people, St Andrew's Club gives them the chance to thrive and give back to society through their varied youth programmes – helping them develop educationally, socially and personally through a wide range of activities – sport, art, practical skills, trips out, training, career develop together with weekly cookery class nurturing their understanding of nutrition and building vital life skills.
Blue Orchid Hotels is a new private collection of independent luxury hotels located in the heart of London; the world's most exciting city. Featuring some of the best-located properties in the capital, just minutes from the myriad delights of London's arts and cultural attractions, Blue Orchid Hotels provides a wealth of history and local tradition, skilfully combined with contemporary luxury. You will always find interesting architecture, exquisite furnishings and warm, friendly service – the hallmarks of Blue Orchid Hotels.  With its unrivalled experience, state-of-the-art technology and unique wellness offering, Blue Orchid Hotels is the most COVID-19 adopted hotel, providing safe and independent living options in the heart of London.  blueorchid.com
An advocate of partnerships and collaborative working, Blue Orchid hotels are committed to the idea of sharing and giving, respecting the environment and making a positive difference to the communities in which they operate.
Blue Orchid Hotel Logo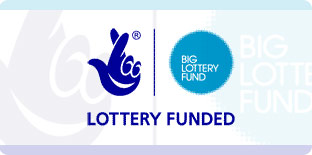 improving public health through good food