Tag Archives: CWT Annual Awards 2020 Shortlist

The Caroline Walker Trust (CWT) has great pleasure in announcing the shortlist for 2020 Annual Awards.
The CWT Annual Awards aim to recognise and celebrate outstanding work in promoting public health which maintains and advance the standards of food and nutrition.  In doing so, the awards highlight the inspiring work of exceptional people who continue to drive through incremental positive changes to the nation's health.
This year the theme was 'To Triumph through Adversity' aimed at acknowledging those who are striving to make a difference when times are tough and there so many unforeseen changes to our daily lives. Yet, they continue to make a difference in the provision and quality of our food and the nation's diet.
There were many exceptional entries this year, and our judges, as usual, had their work cut out to decide from many high calibre nominations.  We are delighted with the outcome of the judging panel recommendations following their intense scrutiny and insightful deliberations.
This year's awards not only showcase the passion, courage and conviction of those who work so hard to improve the quality of our food and nation's health during 'normal times',  but also those who respond to the challenges and adapt during unprecedented times, notably to support the millions who are now living in poverty.
We were delighted to see such a range of innovative nominees who during pre-Covid dared to challenge the status quo, each demonstrating their excellence by being distinctive and outstanding in their work.  Equally, we were impressed by those who went out of their way to improve the provision and quality of food during Covid-19 tiers and lockdowns.
Below are the entries which are now taking one step closer to gaining the title 'Of the Year' award.
Congratulations to everyone who entered and all those who have been shortlisted.  We look forward to announcing the winners of each category on 27th November 2020 and at our Annual Awards Reception and Celebrations in 2021.  The Caroline Walker Trusts hopes you can join us, post Covid-19, to recognise the fantastic efforts and contribution to improving the nation's health.
Charity Food Campaigner of the Year 2020
Eat Well Age Well
Chefs in School
Feast with Us
Feeding Britain
Food Hero of the Year 2020
Suzanne Fletcher (Nutrition Scotland)
Haleh Moravej (MetMUnch)
Pascal Gerrard (Street Cube)
Ms Andrea Zick (Oxo Tower Restaurant)
Nutritionist of the Year 2020
Dr Farzard Amirabdollahian
Suzanne Fletcher
Zoe Griffiths
Holly Roper
Media Food Campaigner of the Year 2020
@AfNutr
Early Start Nutrition
Freelance Nutritionist of the Year 2020
Barbara Bray
Zoe Griffiths
Lee McCusker
Dr Lucy Williamson
Latest Twitter Feeds


Load More...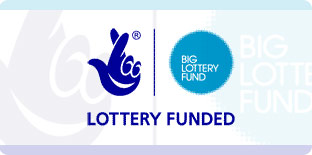 improving public health through good food