News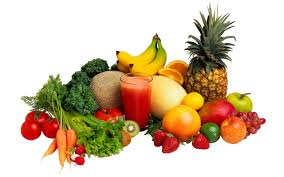 Recent news from The Caroline Walker Trust and any relevant news stories on how we can improve the quality of food are featured below...
Our Latest News:
5th January 2022

The Caroline Walker Trust is entering a new phase with several projects and publications being launched in spring 2022.  To support the brilliant efforts of our Board of Trustees and various committees, we are looking for a new Treasurer.  The candidate needs to be a qualified accountant with experience in charity accounts and preferably past […]
Previous News:
2019 CWT Awards
29th October 2019
The Caroline Walker Trust (CWT) is delighted to announce the shortlist for CWT Awards 2019 Charity Food Campaigner of the Year.  The awards celebrate the best of those who work to campaign to improve public health through good food. The awards ceremony will be held on 12 November 2019 at the RSM Chandos House.  Professor […]
Final few tables available
9th October 2019
The Caroline Walker Trust is down to its last couple of tables for the 30th Anniversary Awards Reception on the 12 November 2019. The Trust is inviting charities, health campaigners and businesses to have a presence at the CWT Awards and 30th Anniversary, while showing their support for the Trust and short-listed award winners, by […]
2019 CWT Reception and Awards Ceremony
6th October 2019
The Caroline Walker Trust (CWT) has great pleasure in announcing the shortlist for the 30th Anniversary CWT Awards to be held in London on 12 November 2019. There were many fantastic entries this year, and our judges had their work cut out for them. We are delighted with the outcome of their recommendations following their […]
London, UK
25th September 2019
SENSE will be holding the biannual meeting in London on 4 October 2019. The topic for discussion is Allergies and Allergen Management. The meeting is for Nutritionists and Dietitians who have an interest in Allergies and Allergens. Lineup includes; Ms Judy Moore, RD, R.Nutr., speaking on Allergies – an overview for adult and children. Judy […]
Nominations now open
28th June 2019
This year, The Caroline Walker Trust is celebrating its 30th anniversary with an Awards Reception on 12 November at Chandos House, RSM in London. Our trust is named after the late, distinguished nutritionist, writer, and campaigner Caroline Walker, who inspired a generation of nutritionists and food campaigners, showing them that the public was interested […]
The response of The Caroline Walker Trust to Department of Health and Social Care and Department for Digital, Culture, Media & Sport Consultation on further advertising restrictions for products high in fat, salt and sugar.  
5th June 2019
Our Trust is very aware that childhood obesity has become one of the most serious public health issues of our time. Overweight and obese children are most likely to remain obese into adulthood and develop non-communicable diseases. (1) It has been well established that obesity is multifactorial and a result of biological, behavioural and environmental […]
1st April 2019
The CWT is currently looking for two new Trustees to join us. If you're a Registered Nutritionist or a Registered Dietitian and can commit to six Board meetings a year, then please apply by sending your CV or the link to your LinkedIn profile to [email protected] outlining as to why you would make a good […]
17th March 2019
The latest evidence shows that children and adolescents are still regularly exposed to digital marketing of many unhealthy products. The WHO has just produced a report which describes current digital marketing strategies, the challenges arising from current practices, and some policy options to tackle digital marketing to children and adolescents. Click here to download the […]
17th March 2019
The next SENSE meeting will be held on Friday 22 March 2019 in London.  The topics discussed will include; Reformulation, innovation with small business and brand building. Click here for more information.
Latest Twitter Feeds



Load More...