Tag Archives: Kim Roberts
The Caroline Walker Trust (CWT) is delighted to announce the shortlist for CWT Awards 2019 Charity Food Campaigner of the Year.  The awards celebrate the best of those who work to campaign to improve public health through good food.
The awards ceremony will be held on 12 November 2019 at the RSM Chandos House.  Professor Tim Lang, President of the CWT, will be presenting the award to the winner of each category.  Traditionally the Caroline Walker Trust has offered several awards.  This year, the trust has introduced the award for Charity Food Campaigner of the Year.
"Caroline Walker Trust awards are intended to highlight distinctive and outstanding work in promoting public health by maintaining and advancing standards of food and nutrition.  Traditionally the Caroline Walker only offered four awards; however, over the years, these have changed to reflect the dynamic environment in which the Trust operates," remarked Anka Johnston, Chair of The CWT.
"This year, the Trust has offered six awards, which also includes a Lifetime Achievement award, Food Hero of the Year, Media Campaigner of the Year, Nutritionist of the Year and Freelance Nutritionist of the Year," explained Anka Johnston.
The official shortlist of the CWT 30th Anniversary Awards showcases the high calibre of charities working in a variety of areas to improve the quality of our food and the nation's diet.  The final shortlisted nominees for Charity Food Campaigner of the Year comprised City Harvest, Henry, the Institute of Grocery Distribution (IGD), One Feeds Two and Sustain.
"The aim is to highlight the great work of Charities, to support those who are continuing to make a difference while inspiring a new generation of campaigners to do likewise," said Anka Johnston, Chair of The CWT.
Kath Dalmeny, CEO, Sustain commented: "The Sustain alliance's work on children's food and food quality has been profoundly inspired by Caroline Walker. Her pioneering spirit lives on in our campaigns for good food education, high-quality school meals and defence against the promotion of junk food. Every campaign win along the way is a tribute to her approach. Sustain is honoured to be associated with Caroline's work and legacy."
"Being shortlisted for this award is a wonderful recognition of the incredible power of a school meal. The school meals donated by our partners contribute to a number of Sustainable Development Goals, by supporting nutrition and fuelling learning and play at school," responded Owen Burton, Co-Founder, One Feeds Two.
"For the past decade, HENRY has been helping some of our most vulnerable families overcome the negative effects of disadvantage. We support families to make positive lifestyle changes and create healthier home environments – helping parents gain the confidence and skills to give their children a great nutritional start," explained Kim Roberts, Henry CEO.
Natasha Maynard, Nutrition & Scientific Affairs Manager at IGD, said: "With nearly four million people employed by the food and grocery industry, we have a unique opportunity to positively influence their health. Our ambitious research with the University of Cambridge proves how simple changes can encourage people to make healthier choices at work. We are absolutely delighted to have been shortlisted."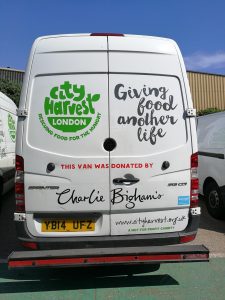 "Knowing there is more than enough highly nutritious surplus food in London to feed those living in poverty, is what drives the City Harvest team. Growing our networks and increasing our capacity to deliver food, for free, to those in need is our lifeblood. Food is life – we give food another life," said Laura Winningham, CEO, City Harvest London.
CWT would like to congratulate all the shortlisted nominees and everyone who submitted nominations.  CWT would also like to thank the Judges for their hard work in drawing up the shortlist from a very impressive list of nominations.
For further information on the awards nominations: http://bit.ly/2Or9FAw
Contact Kathy Lewis [email protected] 07961 317 621
–ends—
Notes to the Editor
For information on the background to the awards and how the result was arrived see: https://www.cwt.org.uk/cwt-announce-awards-short-list/
The Caroline Walker Trust was founded in 1989 after the death of the distinguished nutritionist, writer and campaigner Caroline Walker. Established to continue her work and in her spirit, the CWT works tirelessly to promote the improvement of public health through good food. The work of CWT is particularly targeted towards vulnerable groups and people who need special help.
This year is the 30th anniversary of the Trust and the theme for the evening is Affordable food: Affordable health. The speakers included Felicity Lawrence, Guardian Journalist; Peter Stefanovic, Social Injustice Campaigner and distinguished Lawyer; and Dan Crossley, Executive Director at the Food Ethics Council.
The Caroline Walker Trust Logo:
City Harvest has rescued over 7 million meals, collecting and delivering 80,000 meals a week from supermarkets, wholesale markets, manufacturers and the hospitality industry. Their trademark fleet of temperature-controlled vans deliver to over 300 London community programmes, including homeless shelters, mental health community projects, family centres, children's' programmes, and domestic abuse refuges. http://www.cityharvest.org.uk/
One Feeds Two partners with a variety of companies involved in the food industry in the UK and USA – from casual dining to brands, manufacturers, caterers and retailers. They enable them to make a positive, tangible social impact through their one-for-one model. For each licensed product sold by a partner, they donate the cost of a school meal for a child in one of the world's poorest communities. One Feeds Two save their partners from having to run a charity as well as a business, giving them access to a mechanism that is easily communicated to staff, customers, investors and other stakeholders. One Feeds Two partners have donated more than 6 million school meals and are now donating nearly 3 million school meals p.a. through their operations in the UK and the USA. A school meal can have a transformative impact on a child's day, allowing them to attend school rather than work, scavenge or beg for food – fuelling their ability to study and play. Regularly delivered school meals can have a transformative impact on a community's level of educational attainment and the numerous downstream benefits of improved literacy and numeracy. URL: www.onefeedstwo.org
HENRY is passionate about babies and young children getting the best possible start in life. They are a charity providing a wide range of support for vulnerable families in the early and childhood years. HENRY also train health and early years professionals to support families to make real and lasting changes that will help children to get off to a healthy and happy start and flourish throughout childhood and beyond. https://www.henry.org.uk/
Sustain is the alliance for better food and farming advocates food and agriculture policies and practices that enhance the health and welfare of people and animals, improve the working and living environment, enrich society and culture and promote equity. https://www.sustainweb.org/about/
IGD (Institute of Grocery Distribution) is a research and training charity that sits at the heart of the food and consumer goods industry. IGD's healthy eating initiatives bring people and organisations from the breadth of the food industry together to promote healthy balanced diets.
Latest Twitter Feeds


Load More...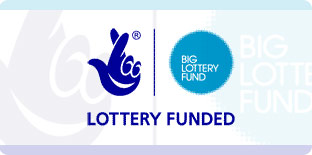 improving public health through good food