Tag Archives: Lyndsey Withers
The Caroline Walker Trust (CWT) is delighted to announce the shortlist for CWT Awards 2019 Food Hero of the Year.  The award celebrates individuals who work to campaign to improve public health through good food.
The awards ceremony will be held on 12 November 2019 at the RSM Chandos House.  Professor Tim Lang, President of the CWT, will be presenting the award to the winner of each category.  Traditionally the Caroline Walker Trust has offered several awards.  This year, the Trust has introduced the award for Food Hero of the Year.
"Caroline Walker Trust awards are intended to highlight distinctive and outstanding work in promoting public health by maintaining and advancing standards of food and nutrition.  Traditionally the Caroline Walker only offered four awards; however, over the years, these have changed to reflect the dynamic environment in which the Trust operates," remarked Anka Johnston, Chair of the CWT.
"This year, the Trust has offered six awards, which also includes a Lifetime Achievement award, Charity Food Campaigner of the Year, Media Food Campaigner of the Year, Nutritionist of the Year and Freelance Nutritionist of the Year."
The official shortlist of the CWT 30th Anniversary Awards showcases the high calibre of individuals working in a variety of areas to improve the quality of our food and the nation's diet.  The final shortlisted nominees for Food Hero of the Year comprised of Jason O'Rourke (Washingborough Academy), Suzanne Fletcher (Nutrition Scotland), Pascal Gerrard and Olivier Blanc (StreetCube), Lyndsey Withers (Plymouth Soup Run), and Stephen Colyer (The Fruit and Veg Kids).
"The aim is to highlight the great work of individuals, to support those who are continuing to make a difference while inspiring a new generation of food campaigners to do likewise," said Anka Johnston, Chair of the CWT.
 "We're delighted to be shortlisted for the CWT 'Food Hero' Award.  Food poverty and poor diet have serious long-term physical and psychological consequences for some families. By connecting evidence-based nutritional practice directly with those most in need, we can provide reliable, practical support that goes well beyond dietary guidelines" commented Suzanne Fletcher, RNutr and Founder of Nutrition Scotland.
 "If anyone deserves recognition for the (very often hidden) food, nutrition and health volunteering they tirelessly do to support vulnerable individuals, then it is Lyndsey – I am thrilled to see her being shortlisted for this award. Her efforts go beyond the call of duty, and she is an extraordinary human being who gives" states Dr Clare Pettinger, Lecturer Public Health Dietetics, University of Plymouth.
"Good food doesn't have to cost the earth. StreetCube was opened by MasterChef Raymond Blanc and developed by sustainable chef Pascal Gerrard and Olivier Blanc to be 100% sustainable from the ground up; by up-cycling 10ft shipping containers converting them into professional, sustainable, semi-permanent, zero-emissions Street kitchens – where independent chefs can operate their own start-up sustainable food business," commented Pascal Gerrard, Founder, StreetCube.
I feel very honoured to be nominated for CWT Award in the category "Food Hero". It is great recognition of all the incredible work that goes on at Washingborough Academy to support Food Education, and also at an international level with the sensory food education carried out by the TastEd charity' remarked Jason O'Rourke, Headteacher, Washingborough Academy.
"The Fruit and Veg Kids" have been created to greatly assist in addressing the ever-spiralling global Childhood Obesity epidemic via 'Education through Entertainment – with Laughter not Lecture'. Our Campaign includes Songs, Music, Books, Animation, Stage Shows and Personal appearances to ensure maximum promotional opportunities that convey vital messages on Health", commented Stephen Colyer, Founder of The Fruit and Veg Kids
CWT would like to congratulate all the shortlisted nominees and everyone who submitted nominations.  CWT would also like to thank the Judges for their hard work in drawing up the shortlist from a very impressive list of nominations.
–ends—
Notes to the Editor
For information on the background to the awards and how the result was arrived see: https://www.cwt.org.uk/cwt-announce-awards-short-list/
The Caroline Walker Trust was founded in 1989 after the death of the distinguished nutritionist, writer and campaigner Caroline Walker. Established to continue her work and in her spirit, the CWT works tirelessly to promote the improvement of public health through good food. The work of CWT is particularly targeted towards vulnerable groups and people who need special help.
This year is the 30th anniversary of the Trust and the theme for the evening is Affordable food: Affordable health. The speakers included Felicity Lawrence, Guardian Journalist; Peter Stefanovic, Social Injustice Campaigner and distinguished Lawyer; and Dan Crossley, Executive Director at the Food Ethics Council.
The Caroline Walker Trust Logo:
Nutrition Scotland is a Social Enterprise in development, their aim is to improve health and wellbeing through improved access to a variety of nutritional services and information. Their services are designed and delivered by public health nutritionists and dietitians who believe in equal access to healthy food and reducing health inequalities. http://www.nutritionscotland.org/
Jason O'Rourke is the Headteacher at Washingborough Academy, Lincolnshire and the Founder of TastEd. Jason's work with Washingborough Academy featured extensively in the Government's 2016 Childhood Obesity Strategy and Plan for Action as best practice in food education and changing food cultures.  Jason's school has also become the first in the country to receive the Gold Award from the Soil Association's 'Food for Life Served Here' programme.  The School won the School Food Plan Award 2016.  It also was a finalist in the Times Education Supplement Healthy School of the Year award in 2016 and 2017. Jason is also the winner of the Educatering School food Plan Awards in 2016 and was invited to be a Headteacher advisor to the Government Department of Health and Social Care. washingboroughacademy.org and www.tasteeducation.com 
The Fruit and Veg Kids have been created to initially capture the imagination of children through entertainment, to then progressively engage them into the pattern of a healthy lifestyle with regular healthy eating and physical activities through the inspiration of these entertaining and colourful characters in a very simplistic approach. thefruitandvegkids.com @FruitAndVegKids
Lyndsey Withers is a volunteer at the Plymouth Soup Run, the Shekinah homeless drop-in centre and drives homeless clients to the Plymouth Dental school and University Hospitals. She is also the past winner of the Salvation Army award for exceptional contributions to homeless services in 2015.  Her work is invaluable and makes a real difference to the lives of service users at Plymouth Soup Run, which connects with people who are impacted by food poverty and poverty of healthy social connections, information and access to services.
StreetCube opened in May 2019 in Wandsworth SW London with the help of MasterChef Raymond Blanc. Every day, they serve hundreds of people with sustainable food, and also give out information about climate change and the effects of our food system on the environment. They are supported by a host of world-rebounded trusted advocates – people who are experts in sustainable food, climate change, nutrition, farming, organic food, chef training.
The StreetCube project is a winning concept which aims to help transform food systems in every city to help cut CO2 and help reverse the effects of climate change effects from our food systems. By placing a cluster of StreetCube kitchens, the project can engage whole communities with more sustainable food ethos.
Currently, our global, industrial food systems contribute more than 35% of all greenhouse gas emissions. The biggest driver of climate change is deforestation, the biggest driver of deforestation is the beef/burger industry. By empowering young chefs to take up a position as sustainable food champions, and by giving them a bright and beautiful sustainable Street kitchen from which to perform, we believe we really can change the world. One bite at a time.
Zero emissions, zero-carbon professional, sustainable Street kitchens that allow passionate chefs to engage people with a more 'sustainable' form of Street food – has the potential to seriously change entire food systems. Engaging everyone with food that is better for people and the planet. Organic, local, nutritious, seasonal food which is cooked with passion and pride. StreetCube makes it all possible by providing professional semi-permanent Street kitchens that are affordable for young chefs to operate – whilst adhering to a set of principles that ultimately are more sustainable and beneficial for people and planet.
Latest Twitter Feeds


Load More...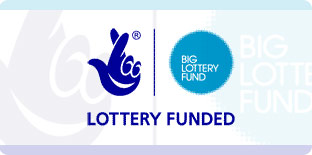 improving public health through good food