Tag Archives: micro nutrients

This year, the Nutrition Society will be holding its winter conference online.
The format will broadly follow that used for the highly successful Nutrition Society Live event held in July.
Date 8 – 9 December 2020
Registration link: https://www.nutritionsociety.org/events/winter-conference-live-2020
The topic
Micronutrient malnutrition, the deficiency of vitamins and minerals, is an issue across the whole life course, even in high-income countries.  Micronutrient malnutrition often accompanies low intakes of both protein and energy and leads to serious developmental issues in children, affecting cognition, physical function, and growth. At the other end of the life-course, in older adults, recent research shows micronutrient malnutrition leads to a decline in physical function, loss of muscle and cognition, and poor quality of life, therefore, contributing to the diseases of ageing, including sarcopenia and frailty.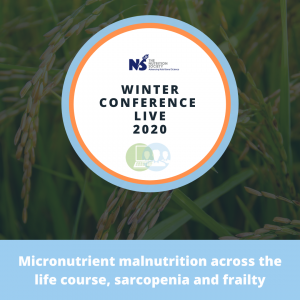 Micronutrients also help to maintain immune resilience, likely conferring protection against COVID-19. A number of clinical conditions including bariatric surgery and gastrointestinal diseases also lead to micronutrient malnutrition.
Despite the high prevalence and importance of micronutrient malnutrition this is less well recognised in older western populations. On the other hand, low and middle-income countries are experiencing the 'double burden of disease' where malnutrition coexists alongside the non-communicable diseases of ageing; obesity, type 2 diabetes and cardiovascular disease.
As micronutrient malnutrition leads to irreversible changes in growth, body composition and cognition in childhood as well as in older age rectifying deficiency of micronutrients is highly important.
Meeting Highlights
The meeting will highlight recent scientific developments, current understanding and debate surrounding micronutrient deficiency and requirements across the life-course. The four symposia of the conference will cover the topics of the importance and impacts of vitamin and mineral deficiencies in ageing and disease; sarcopenia, frailty, osteosarcopenic obesity and bariatric surgery.  The symposia also cover the emerging issue of the 'double burden of disease' in low and middle-income countries as well as the importance of micronutrients during pregnancy and neural development in childhood. Finally, speakers in symposium four will focus on how issues of micronutrient malnutrition can be addressed, differences in micronutrient requirements across the life course and the development of dietary recommendations.
Click here to see the video of highlights
Latest Twitter Feeds


Load More...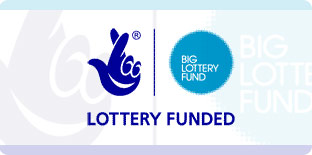 improving public health through good food