Tag Archives: Dr Suzanne Zaremba RNutr.
The Caroline Walker Trust (CWT) is delighted to announce the shortlist for CWT Awards 2020 Media Food Campaigner of the Year.  The award celebrates journalists, activists and social media writers who work to campaign to improve public health through good food within the media.
The theme for this year's award was 'To Triumph through Adversity', to highlight the lengths that media campaigners go through to ensure the public are well informed of how good standards in food and nutrition can be met.
"Caroline Walker Trust awards are intended to highlight distinctive and outstanding work in promoting public health by maintaining and advancing standards of food and nutrition.  This year we acknowledge those who are striving to make a difference when times are tough, and there are so many changes to our daily lives" said Kathy Lewis, Interim Chair of the CWT
"This year we have two outstanding shortlisted nominees who have shown their passion and dedication to inform others how to improve the quality of their diet and maintain the standards of good nutrition advice," remarked Kathy Lewis.
The official shortlist of the CWT 2020 Annual Awards showcases the high calibre of nutrition advice in contrasting settings.  The two shortlisted nominees for Media Campaigner of the Year comprise @AfNutr and Early Start Nutrition.
"The aim is to highlight the great work of individuals and teams who operate within the media environment, to support those who are continuing to make a difference while inspiring a new generation of media food campaigners to do likewise," said Kathy Lewis, Acting Chair of the CWT.
"We are extremely honoured to be nominated for the CWT Media Campaigner of the Year 2020! This year more than ever, it has been imperative to ensure families are supported with practical evidence-based guidance and we hope our social media accounts have provided a source of positivity at this time," stated Edwina Revel, Programme Director, Early Start Group Ltd.
"The @AfNutr twitter team are honoured to be shortlisted for CWT Media Campaigner of the Year Award. We are passionate about fostering a supportive and friendly environment for nutrition students and professionals to learn and connect with one another. This has proved so important in such a challenging year," remarked Dr Laura Wyness, on behalf of the @AfNutr team 
CWT would like to congratulate all the shortlisted nominees and everyone who submitted nominations.  CWT would also like to thank the Judges for their hard work in drawing up the shortlist from a very impressive list of nominations.
–ends—
For further information on the awards nominations: https://bit.ly/3jTIf2f
Contact Kathy Lewis [email protected] 07961 317 621
Notes to the Editor
For information on the background to the awards and how the result was arrived see: https://www.cwt.org.uk/the-caroline-walker-trust-awards-2020/
The Caroline Walker Trust was founded in 1989 after the death of the distinguished nutritionist, writer and campaigner Caroline Walker. Established to continue her work and in her spirit, the CWT works tirelessly to promote the improvement of public health through good food. The work of CWT is particularly targeted towards vulnerable groups and people who need special help.
This year the theme for the Awards is 'To Triumph Through Adversity'. Unfortunately, due to Covid-19, the Reception and Awards Celebrations will now be held in 2021.
The @AfNutr Twitter team are Registered Nutritionists Vicki Pyne, Lynn Burns, Dr Suzanne Zaremba and Dr Laura Wyness. @AfNutr 's target audience is registered nutritionists, but others are also welcome irrespective of their background, occupation or experience on twitter. AfNutr's followers include registered dietitians, medics, teachers and members of the public, as well as nutritionists.The @AfNutr Twitter webpage is https://afnutr.wordpress.com.
The Early Start Nutrition team promote positive attitudes and enjoyment of nutritious food to ensure the best possible start in life for all! The team have developed invaluable resources and training material to promote evidence-based messages to tackle nutrition inequalities and improve the health and well-being of young children and their families. 
The Early Start Nutrition team has been at the heart of communities in East London for over 20 years providing support services for children, families and professionals. Their Association for Nutrition registered nutritionists, Edwina Revel and Georgia Leech, are some of the UK's leading professionals in the industry delivering evidence-based interventions with a proven track record of improving health outcomes. The team are renowned for the delivery of projects that meet best practice and reduce inequalities in child development, health and life chances. Their priority is to ensure that all children have equal opportunities to receive ample nutrition and recognise the early years as a key time to build foundations that support children to be healthier.
Early Start Nutrition deliver services shaped around local and national policies which are translated into practical and accessible services. They have represented their profession at national and international conferences and are frequently featured in leading early year's magazines. The team are experts in maternal, child and family nutrition and have supported the London Borough of Newham to reduce the number of children who are overweight at reception by 2.5%! The team are currently working with the Dental Wellness Trust to ensure children in Newham have the opportunity to have healthier smiles byintegrating a Supervised Tooth Brushing programme into their daily routines. Visit their website to find out more about their full range of services https://www.earlystartgroup.com/nutrition/.
Latest Twitter Feeds



Load More...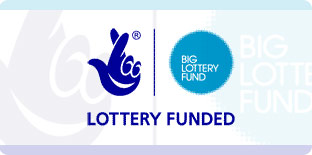 improving public health through good food