CWT Announce Winners of the 2020 Annual Awards

The Caroline Walker Trust is delighted to announce the following winners of their Annual Awards 2020.  A reception will be held in 2021, subject to restrictions imposed by Covid-19.  This year, the trust offered six awards, which also included a Lifetime Achievement award, Food Hero of the Year, Media Campaigner of the Year and Charity Food Campaigner of the Year, The Nutritionist of the Year and the Freelance Nutritionist of the Year.
"The Caroline Walker Trust Awards were intended to highlight distinctive and outstanding work in promoting public health by maintaining and advancing standards of food and nutrition. Each year we find inspiring individuals who have done exceptional work. This year our theme 'To Triumph Through Adversity' showcased some exceptionally dedicated individuals who work to improve the quality of our food." explained Kathy Lewis, Acting Chair of CWT.
CWT would like to congratulate all the winners and runners-up of the CWT Awards 2020, and a special mention to all those shortlisted who also show exceptional courage and hard work.
Below are the award winners and runners-up for each category:
The Caroline Walker Trust Lifetime Achievement Award
Recipient: Lord John Krebs
The CWT Lifetime Achievement Award has been awarded to Lord John Krebs, Chairman of the House of Lords Food, Poverty, Health and Environment Committee, Principal of Jesus College, and Former Chairman of the Food Standards Agency (FSA). "Food campaigners take many forms: Lord Krebs has taken a more formal route than most, yet he has had a direct impact on our food," stated Kathy Lewis, Acting Chair of CWT.
Lord Krebs was appointed the first Chairman of the Food Standards Agency in 2000 until 2005, a post in which he was outspoken regarding the role of food and health. Just after the launch of the FSA, precisely twenty years ago, Lord Krebs spoke at the CWT Annual Awards regarding the FSA's role to improve food and nutrition and what he hoped to achieve. Since leaving the FSA, Lord Krebs has continued to campaign for the improvement of our food, diet and health. He has worked with industry, campaign groups, academia and regularly speaks in the House of Lords on matters ranging from Food Supply and Security to the National Schools Breakfast Programme.  More recently, Lord Krebs chaired the Select Committee report on "Hungry for Change: Fixing the Failures in Food" published in June 2020.
"Lord Krebs is an ardent campaigner, full of passion and commitment to improving our food and our health. His outspoken, collaborative approach continues to make the inroads to maintaining and advancing the standards of food and nutrition.  We are honoured he has accepted the CWT Lifetime Achievement Award."
Charity Food Campaigner of the Year
Joint Winners: Feast with Us! and Feeding Britain
Hannah Style, Founder and Chairperson, Feast with Us
"In multiple sites across London, FEAST provides nutritious community meals using surplus food, eating with vulnerable and homeless people before lockdown, and now distributing food parcels. We thank our volunteers and staff who continue to fight food poverty and deliver vital FEAST services to relieve hardship as the need grows."
Click here for more information on Feast with Us!
Andrew Forsey, National Director, Feeding Britain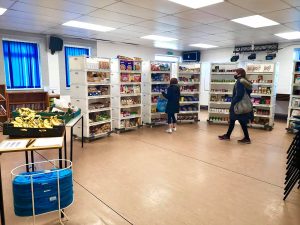 'We owe a debt of gratitude to the staff, volunteers, and supporters across the Feeding Britain network who, on a daily basis, transform people's lives with good food. This award from the Caroline Walker Trust is a fitting reflection of their hard work.' 
Click here for more information on Feeding Britain.
Food Hero of the Year
Winner: Andrea Zick
Runner-up:  Haleh Moravej and the MetMUnch team
Andrea Zick, Chef and Nutritionist, PA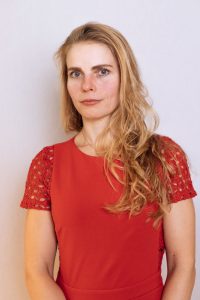 "I am thrilled to have won this award and while I was personally recognised, this work would not have been possible without the help of so many others. Dedicated people, some of whom I have only gotten to know in this year of crisis, such as the team from the Irish Centre and Catford Fridge in Lewisham. Secondly, this is also an incredible credit to the team at the OXO Tower Restaurant who bought into the idea of using the space for community meals. Without the leadership of the business and our many community contacts from various routes, we would have not been able to help so many people. A big thank you must go to the team at OXO."
Click here for more information on Andrea Zick nomination
Media Food Campaigner of the Year
W

inner:

Early Start Nutrition
Runner-up: @AfNutr.,
Edwina Revel, Programme Director, and Georgia Leech, Senior Nutritionist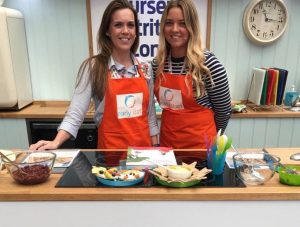 "We're extremely honoured to win the CWT Media Campaigner of the Year Award 2020! This year more than ever, it's been imperative to ensure families are supported with practical, evidence-based guidance and we hope our social media accounts and online resources have been useful and provided a source of positivity at this time. We're absolutely delighted to receive this award, as The Caroline Walker Trust is held in such high regard and we're so grateful there is a platform that champions the importance of food and nutrition in improving health outcomes for all. The award has certainly inspired us to continue to use social media as a positive platform to share evidence-based nutrition advice with families and professionals. Thank you CTW!
Click here for more information on Early Start Nutrition nomination
Nutritionist of the Year
Winner: Suzanne Fletcher, R.Nutr.,
Suzanne Fletcher, Registered Nutritionist and Founder at Nutrition Scotland
"I love who and what the Caroline Walker Trust represents, it's a great privilege to receive recognition for my work with Nutrition Scotland. I feel incredibly grateful and thoroughly motivated to keep contributing and exploring ways we can make a difference to communities most in need."
Click here for more information on Suzanne Fletcher's nomination
Freelance Nutritionist of the Year
Winner: Dr Lucy Williamson
Runner-up: Barbara Bray, MBE
Dr Lucy Williamson, Freelance Registered Nutritionist at LWNutrition
"I'm just overjoyed to have been given this award which recognises the importance of communicating the value of our fabulous British food for our future health, and the passion of those producing it, at the very start of the food chain. This year I have learnt more than ever, the value in working collaboratively to achieve more, especially when working freelance. I'm proud to be part of our profession reaching out together to inspire better health, and I look forward to forging stronger links between producers, consumers and good food. I can't thank the Caroline Walker Trust enough for this opportunity"
Click here for more information on Dr Lucy Williamson's nomination
–ends—
Kathy Lewis, Acting Chair for CWT
020 8 5364100
Notes to the Editor
For information on the background to the awards and how the result was arrived see: https://www.cwt.org.uk/cwt-announce-awards-short-list/
The Caroline Walker Trust was founded in 1989 after the death of the distinguished nutritionist, writer and campaigner Caroline Walker. Established to continue her work and in her spirit, the CWT works tirelessly to promote the improvement of public health through good food. The work of CWT is particularly targeted towards vulnerable groups and people who need special help.
This year the theme is 'To Triumph Through Adversity' to reflect the impact of Brexit and Covid-19 on our food and diet.
The Caroline Walker Trust Logo:
The Nutritionist of the Year award has been sponsored by the Nutrition Society nutritionsociety.org and the Association for Nutrition www.associationfornutrition.org  
The Nutrition Society

of the UK and Ireland was established in 1941 and is one of the largest learned societies for nutrition in the world. With over 2,600 members internationally, the Society is dedicated to delivering its mission of advancing the scientific study of nutrition and its application to animal and human health. The Society disseminates and promotes nutrition science through its six journals and six textbooks, in addition to regularly organising CPD endorsed conferences and webinars. Working with universities, parliamentarians, industry representatives, academic researchers, and other membership organisations, the Society aims to create opportunities for building relationships that strengthen research and collaboration within the field. Membership is open to any individual with an interest in nutritional science.

The Freelance Nutritionist of the Year award has been sponsored by SENSE and the Nutrition Society nutritionsociety.org                     
SENSE is the original unique network for professional self-employed Registered Nutritionists and Registered Dietitians. It exists to provide members with professional development, support and advice. Founded in 1996 by Dr Margaret Ashwell as  'Self Employed Nutritionists'  Support and Enlightenment'. SENSE now has more than 70 members and a flourishing CPD programme of twice-yearly meetings. http://www.sense-nutrition.org.uk   
The Association for Nutrition (AfN) holds the UK Voluntary Register of Nutritionists (UKVRN), a register of competent, qualified nutrition professionals who meet our rigorously applied standards for scientifically sound evidence-based nutrition and its use in practice.  The UK Voluntary Register of Nutritionists is the only register of qualified nutritionists recognised by Public Health England

, 

NHS Choices

and 

NHS Careers                                                                                                     
Latest Twitter Feeds


Load More...